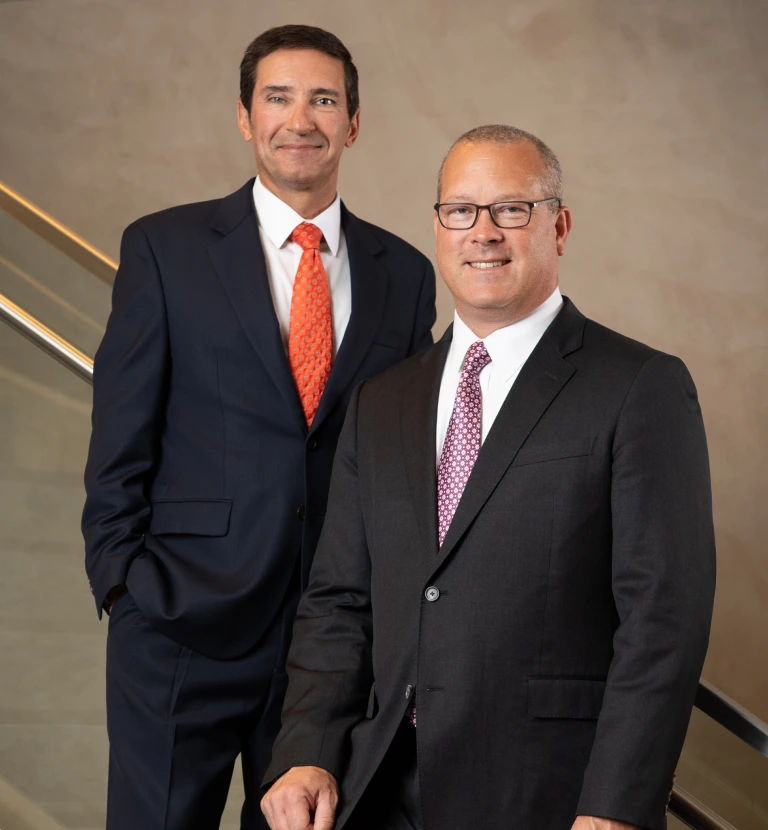 The charges of DWI (Driving While Intoxicated) are addressed in the Texas Penal Code, Title 10, Chapter 49, which is a chapter entirely dedicated to the crimes relating to intoxication. Charges of a DWI can come from driving a motor vehicle under the influence of alcohol, as well as any other controlled substance that impedes the driver's ability to maintain their mental or physical faculties. Some may believe that if they will not fail a breathalyzer test, then they can not be charged with a DWI, but that is far from the truth. There are a variety of methods that Texas law enforcement officials employ to determine the driver's ability to stay safe on the road, and failure to prove that they are in full control will result in an arrest.
The penalties for a DWI can vary for a variety of reasons, including the offender's criminal history of driving while intoxicated, their possession of other controlled substances or an open container in the vehicle, the status of their driver's license, whether or not there is a child in the vehicle, and more. Read more below about some of the general penalties that come with DWI charges in Texas, and contact the team at Cole Paschall Law immediately to discuss your specific charges and possible penalties with an experienced DWI attorney in Fort Worth. We will be able to talk through all of the details of your case, give you a better understanding of how we can help and how we have worked with other clients in similar situations like your own, and what your charges could mean for your future.
One of the most important things that we will focus on through your case is to find as many options as possible to minimize your penalties and mitigate the damage done to your overall life because of this arrest and the charges you have been given. There are many different ways to build a defense depending on the specifics of a situation, and we will work to create the defense that suits your needs exactly as we work towards a favorable outcome.
Dwi Penalties in Texas
As mentioned above, the penalties for a DWI in Texas increase depending on the number of previous DWI arrests, as well as a variety of other factors that can enhance the charges. However, below are some common penalties for basic DWI charges:
Penalties for First DWI in Texas
First-time offenders can face a punishment of between 3 days in jail up to 180 days in jail, a fine of up to $2000, probation up to 24 months, and license revocation for up to one year. In addition, they may be required to install an ignition interlock device in their vehicle upon having their license reinstated. This is a misdemeanor.
Penalties for Second DWI in Texas
A second offense DWI comes with penalties of up to a year in jail, $4,000 maximum in fines, and up to two years without a driver's license. Upon having their license reinstated, they will be required to install an ignition interlock device to pass a breathalyzer before turning the car on each time. This is also a misdemeanor charge.
Penalties for Third DWI in Texas
A third DWI in Texas is a felony charge and comes with higher penalties as such. These charges come with a $10,000 fine and 2 to 10 years of imprisonment in the Texas Department of Criminal Justice. You may also lose your license for up to two years.
More Than Three DWI's in Texas
For each DWI after the third, the penalties become more severe and will be dependant on the offender's criminal history to determine appropriate punishments and penalties. These are most often enhanced felony charges, and the enhancements are all in reference to past DWI charges and any other criminal instances on your record. These are very serious charges.
Contact Us Today
If you have been charged with a DWI in Texas, contact us today to begin working with a DWI DWI attorney in Fort Worth and get started towards the top possible outcomes for your charges. The sooner you contact us for your initial consultation, the sooner we can begin working on your defense and getting you through this stressful period of your life.