Knowledge & Experience That Matters
Experienced Fort Worth Criminal Defense Firm
Contact Us Today
Strong Relationships with Judges & Prosecutors
Our strong relationships allow us to navigate the legal system and advocate for the best possible outcomes for our clients.
We Are Compassionate & Ready to Listen
We are dedicated to providing compassionate support and guidance throughout the legal process.
Over 50 Years of Legal Experience
With over 50 years of combined experience, our team has the expertise to attain the best possible outcome.
Work With Cole Paschall Law
Don't Face This Alone
Schedule a free consultation today. Our firm is available 24/7. We want to speak with you and hear about your arrest as soon as possible.
Fort Worth Criminal Defense Attorney
Have you or a loved one been arrested or accused of a crime in Fort Worth, Texas? It's of utmost importance to have an experienced Fort Worth criminal defense attorney on your side. Reach out to Cole Paschall Law at (817) 477-4100, to start your defense now.
Here at Cole Paschall Law we have been fighting for our clients since 1992, giving us the benefit of experience. Our Fort Worth criminal attorneys have top tier defenses. You can rest assured that your criminal case is being handled by one of Tarrant county's best with our 10.0 superb Avvo ranking. We are here to help, we understand the stress that comes with being accused of a criminal offense, and we will tirelessly fight for your rights without relent.
Don't hesitate if you are facing criminal charges, take hold of your case. Contact our Fort Worth criminal defense team to answer any questions you may have. Your first consultation is entirely free, so don't hesitate to call us at (817) 477-4100, to speak with one of our knowledgeable criminal defense attorneys today.
To schedule a free consultation for your criminal case, call us at (817) 477-4100.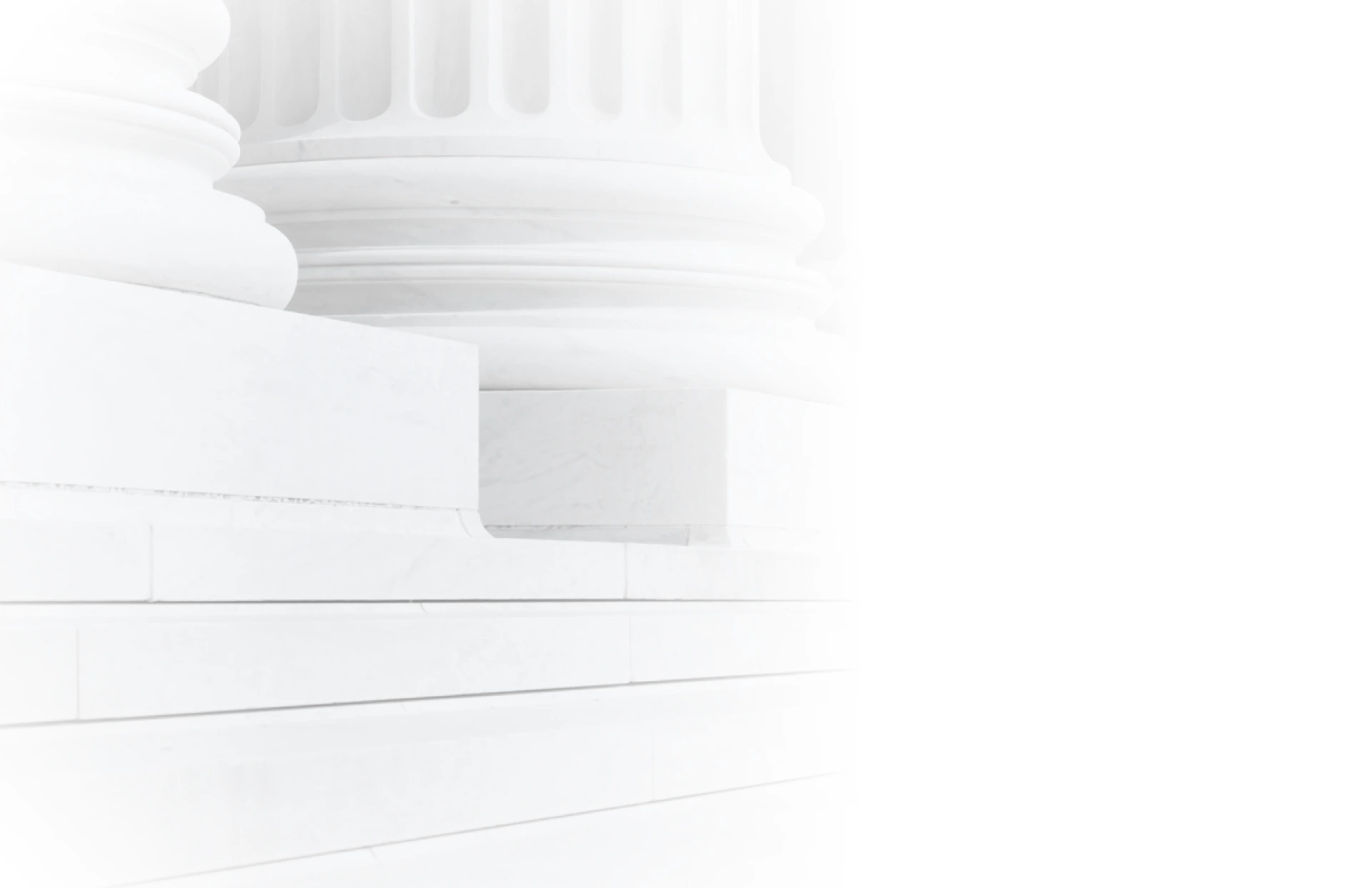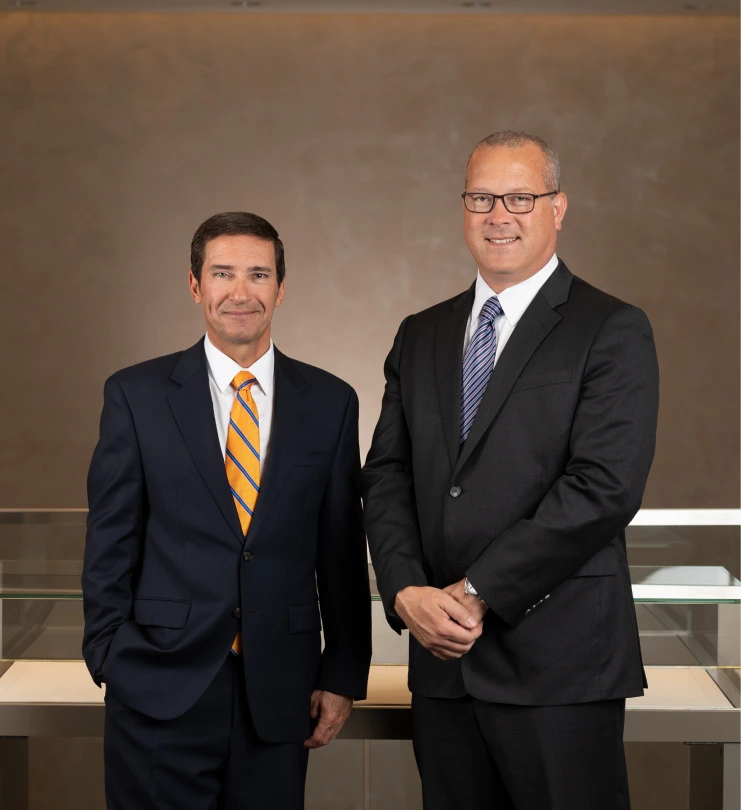 Why You Should Call Cole Paschall Law Criminal Defense Lawyers if You're Facing Criminal Charges
Take your future seriously. The impact of being convicted of a criminal charge can be life altering. The Fort Worth criminal justice system can be brutal. Here at Cole Paschall Law we are here to protect your future from the serious consequences those charges can hold. Prosecutors will do everything within their power to win the case in criminal courts, make sure you are well protected against their statements by having our Criminal defense law firm by your side.
Our law firm is dedicated to providing personalized, aggressive representation for our clients. Our goal is to achieve favorable outcomes, such as getting your criminal case dismissed, acquittals, and reduced charges. Our Fort Worth criminal defense attorneys have outstanding defense strategies, which they tailor to fit each individual case. We understand that each case is unique, and we tailor our approach to ensure that our clients receive the best possible defense when working with our law offices. Protect your future, get yourself an experienced Tarrant County criminal defense lawyer like those at Cole Paschall Law.
Meet Your Attorney
At Cole Paschall Law, we have the skills and experience you deserve.
Attorney Profiles
Our Awards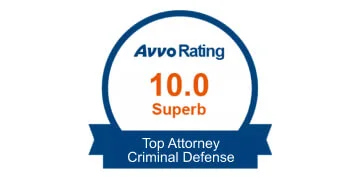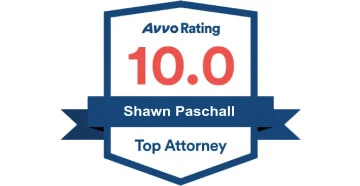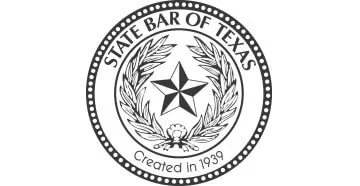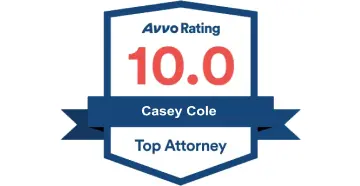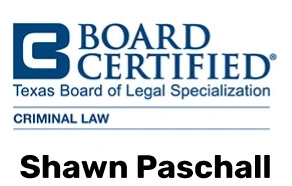 We Handle All Criminal Defense Cases

Crimes fall into two broad categories within state and federal law which are felony and misdemeanor crimes. When facing criminal charges it is imperative that you understand the difference. A misdemeanor is any crime that is punishable by no more than 12 months in jail. Whereas, a felony charge holds much more significant consequences that range anywhere from a year to a life long prison sentence, depending on the charge. A well seasoned criminal lawyer will be able to help you navigate different charges as well as come up with defenses to help protect you from gaining a criminal record due to these charges.

At Cole Paschall Law we are well versed in both misdemeanor and felony charges and our criminal defense lawyers have the defense strategies you need to get the best result for your criminal defense case in Fort Worth. Some of the cases we handle are:
How To Get Started
On Your Fort Worth Criminal Defense
Step 1
Call Us Now at 817-477-4100
Don't waste a moment—reach out to one of our top-tier criminal defense attorneys who not only possess invaluable expertise but also genuinely care about listening to your concerns and providing comprehensive answers to all your questions.
Step 2
Receive a Free Case Analysis
Rest assured, we are masters at dissecting the information you share with us. Our objective is to present you with a concise roadmap, outlining what lies ahead and offering the optimal strategies to position you for resounding success.
Step 3
Get Your Life Back!
Experience immediate relief as our team extends a helping hand, offering you invaluable guidance through every step. You deserve nothing less than fair treatment and justice. It's time to reclaim your life and embrace a brighter future ahead. Don't wait another moment—take control today!
We Honestly Care About Our Clients

Here at Cole Pascal Law our Fort Worth criminal attorneys understand the stress that facing a criminal charge causes our clients and their families. That's why our criminal attorneys are here to listen and fight for you. We do everything within our power to make sure that you feel confident and comfortable throughout your entire case. Criminal cases in Tarrant County are hard to face alone. Our law firm will be with you every step of the way.
Contact us at
(817) 477-4100
to schedule your free consultation with a Fort Worth criminal lawyer that cares what you have to say.
How Does a Fort Worth Criminal Defense Attorney Investigate Your Criminal Case?
Here at Cole Paschal Law our criminal defense lawyers will conduct a thorough investigation of all circumstances surrounding your criminal charges in Tarrant County. We will look and gather all the evidence we can to help you avoid criminal conviction. During this investigation our criminal defense law firm will make sure that law enforcement nor prosecutors have violated any of your rights.
Were Your Rights Violated?
Although criminal law matters can be scary, you still have constitutional rights that must be upheld by law enforcement and other members within the criminal law system. This means that searches and arrests must have a required level of suspicion to be enforced. Your rights also include being read your Miranda rights when being placed under arrest. Our criminal lawyers are able to review the details surrounding your case and make sure that your rights were upheld.
Our Criminal defense firm will carefully review every detail of your case to ensure that your rights were not violated. During this process our criminal defense attorneys will look for any mistakes or wrong actions that may have been taken and use this as leverage to get your case dismissed, if possible.
Was Your Arrest Legitimate?
Here in Tarrant county, law enforcement officials must conduct themselves in a proper manner and have suspicion beyond reasonable doubt that you have broken a law or committed a crime to place you under arrest. As part of the legal services provided to you by our Tarrant county team of criminal lawyers, we will review all the details of your arrest making sure that it was legitimate, and your rights were upheld every step of the way.
We Call Upon the Experts
When you are facing a criminal conviction experts can make a huge difference in the outcome of your case. Here at Cole Pascal Law our Criminal defense attorneys will work in partnership with these experts to make sure you get the best outcome when facing criminal charges. Some of the experts we can call on to help form a strong defense are:
Forensic experts
Crime scene reconstructionists
Ballistics experts
Doctors and surgeons
Psychologists
Breath and blood test experts
Appraisers
Medical examiners
A good Fort Worth criminal defense lawyer like the ones at our law firm will enlist the help of any expert needed to help form the defense you need to achieve the right result.
What Should I Do If I Have Been Arrested For A Criminal Offense In Fort Worth?
At Cole Paschall Law in Fort Worth, Texas, we are dedicated to doing whatever it takes to provide our clients with exceptional legal representation. We go the extra mile to ensure your case receives the attention and dedication it deserves, aiming for the best possible outcome. With our proactive and strategic approach, we leave no stone unturned in building a strong defense on your behalf. Trust us to tirelessly advocate for your rights and pursue a favorable resolution for your case.
Exercise Your Right to Silence
Once you're arrested in Fort Worth, it's vital to recall your Miranda rights; they are there to protect you. While it may feel instinctual to explain your side of the story, it's crucial to stay silent. Any statements you make can be used by the prosecution to bolster their case against you. Misunderstandings can occur easily, and once words are spoken, they cannot be retracted and might severely damage your defense.
Contact a Fort Worth Criminal Defense Attorney
Secure the services of a seasoned Fort Worth criminal defense attorney as quickly as possible. This is essential irrespective of whether you have been formally charged. An early intervention by a qualified criminal lawyer can greatly enhance the prospect of a positive resolution. Your attorney is equipped to manage communications with law enforcement, negotiate bail on your behalf, and offer guidance through initial court proceedings.
Communicate Only Through Your Lawyer
After an arrest, your defense lawyer should be the sole confidant regarding your case. Avoid discussing the incident, your defense, or potential consequences with anyone else. Innocent remarks can be misconstrued and leveraged against you in court. Let your legal counsel be your voice and shield throughout the criminal justice process in Fort Worth.
Strong Relationships Matter
At Cole Paschall Law in Fort Worth, Texas, we firmly believe that relationships matter when it comes to providing effective legal representation. We understand that every client and case is unique, which is why we prioritize giving personal attention to each individual we represent. Our dedicated team is committed to understanding your specific needs, concerns, and goals, allowing us to tailor our approach accordingly. We will work tirelessly to build a strong attorney-client relationship based on trust, communication, and mutual respect. With our unwavering dedication to your case, we will strive to achieve the best possible outcome on your behalf.
Our attorneys are here to represent you. To schedule a free consultation, give us a call at
(817) 477-4100
or
contact us
online.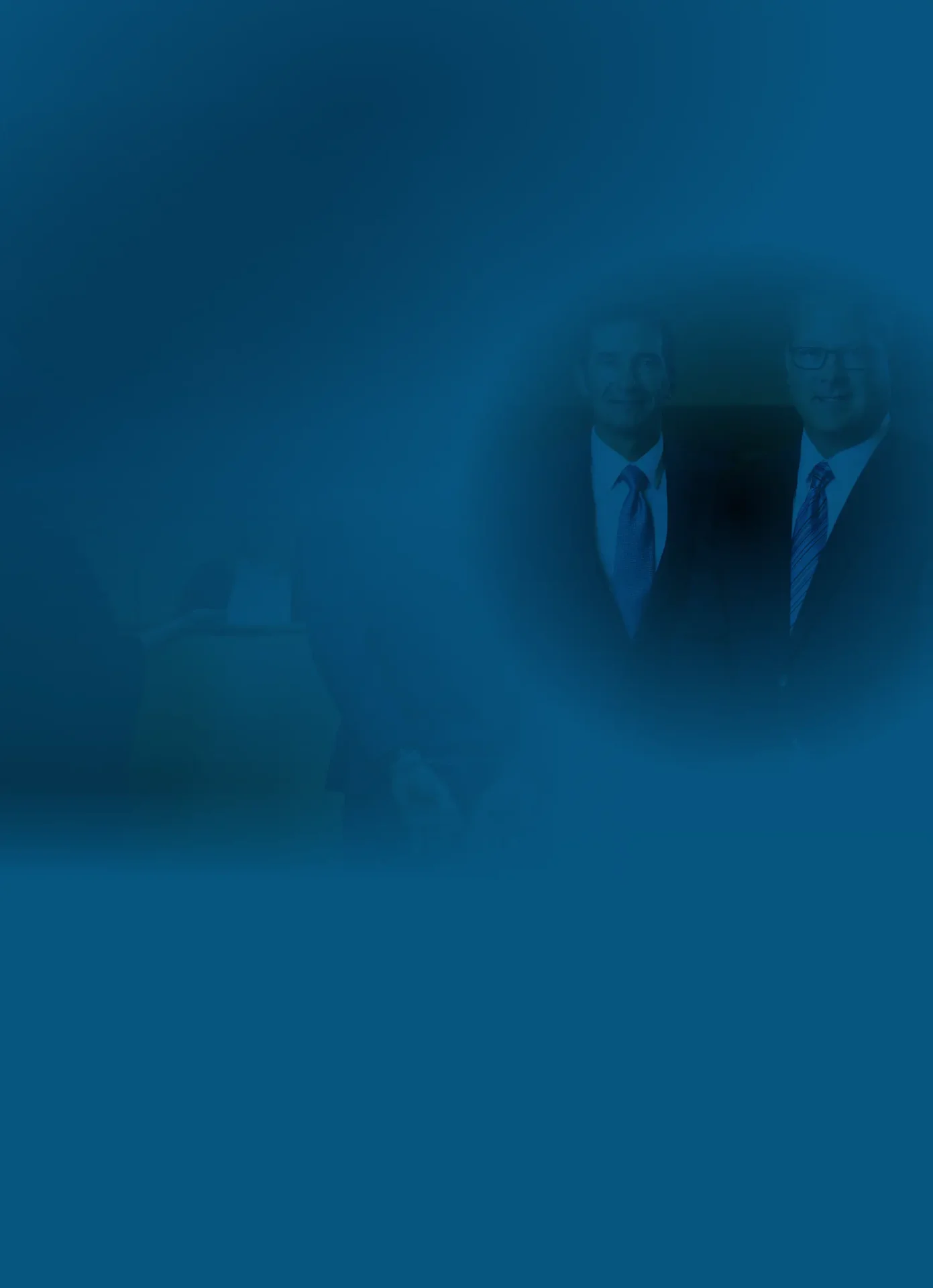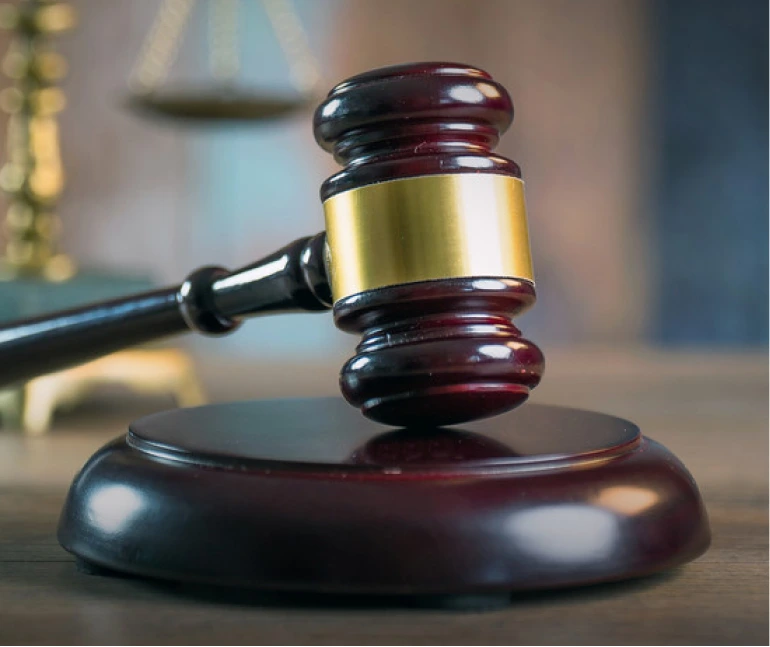 Tarrant County Diversion Programs
If this is your first offense or you otherwise qualify, you may be able to avoid criminal prosecution via a diversion program. The following are all Tarrant County diversion programs that are available to qualifying defendants.
Free Consultation
Tarrant County DWI Lawyer
DWI charges can hold significant consequences thus it is important to make sure that you have a DWI attorney at your side. Texas DWI law defines operating a vehicle with a BAC of 0.08 or higher as a DWI. These charges hold harsh consequences that a Fort worth criminal defense lawyer can help you build a defense against.
A first offense for a DWI can carry a fine of up to $2000 and as much as 180 days in the Tarrant County jail. More often than not being convicted of a DWI also leads to a surcharge for up to three years. Even though it is just a first offense you may be required to install an interlock device on your vehicle and attend intervention courses.
Second offense carries much steeper penalties only making it more important to have a DWI law firm on your side. These penalties can include one month, to a year in the Tarrant county jail, and fines of up to $4000. If it is your second offense you also risk having your license suspended for up to two years.
Third offense carries the most severe penalties, making it vital to have a Fort Worth criminal defense lawyer by your side. This offense can carry a sentence of two to ten years in the state prison and a fine of up to $10,000.
DWI charges are nothing to joke around about; having a good criminal defense firm by your side is the best thing you can do to protect yourself from the implications they can carry. Contact our outstanding team or criminal defense lawyers today to protect your future.
Call Us Anytime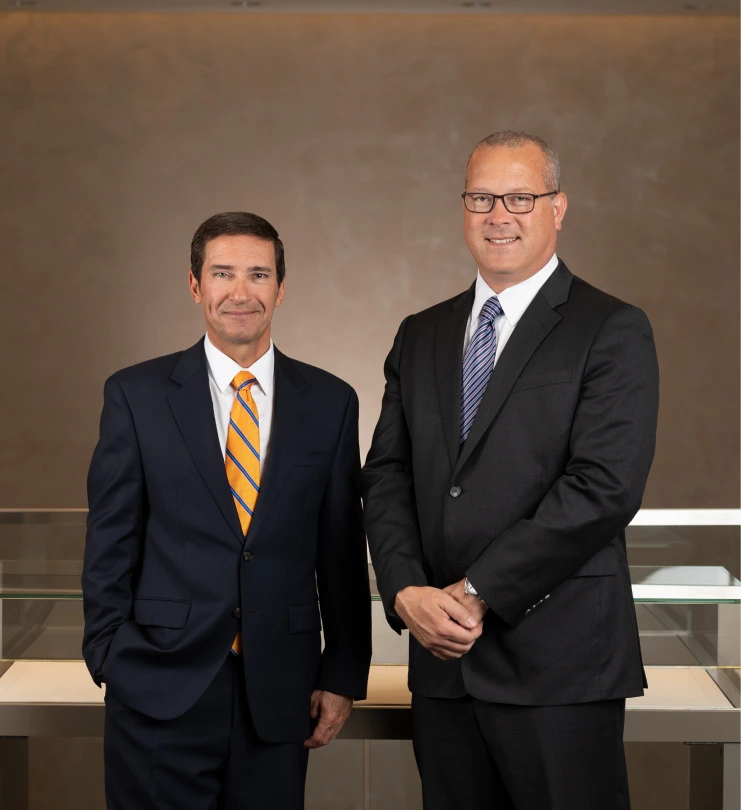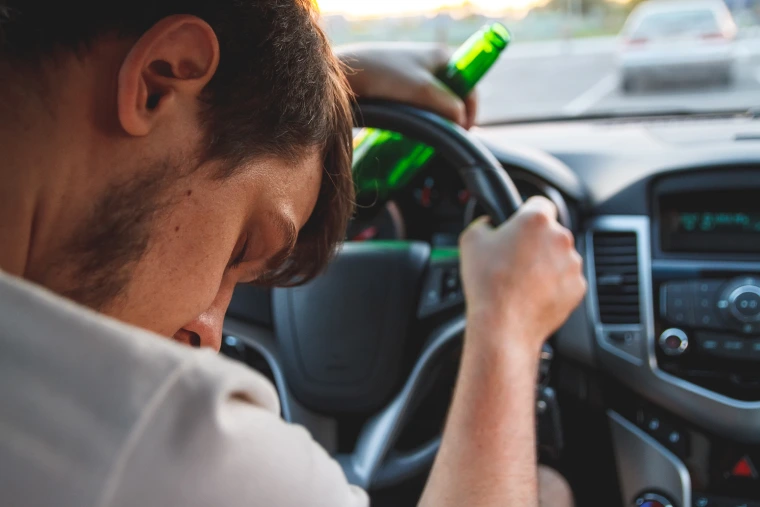 Our Fort Worth DWI Defense
Drunk driving may seem like a minor offense. However, a Driving While Intoxicated (DWI) conviction can have serious consequences. A first DWI conviction in Fort Worth can lead to serious and costly consequences. People convicted of DWI for the first time in Texas can expect to have their driver's license suspended.
They can also expect significant fines, court costs and jail time. However, drivers can fight these DWI charges or enroll in a rehabilitation program to reduce the severity of the sentence, depending on the circumstances surrounding the DWI arrest. With the help of a DWI Defense Lawyer drivers can protect their legal rights and make sure they know what options are available to them.
Individuals facing DWI charges in Tarrant County and the Fort Worth area should seek legal representation from an experienced fort worth DWI lawyer.
Free Case Review
See How We've Helped Others
Quality Representation and Support
Administrative staff and Attorney Cole were very attentive. Professionalism exhibited by knowledge of "law" and great interpersonal skills. Communication, verbally and in writing was appreciated! To call his office and each time have a human voice answer, was appreciated. Additionally, without fail, if Attorney Cole was not available, as soon as his time and schedule would allow, HE would always return our call. We found him to be a man of his word whether good or disappointing follow up. We found this law firm to have quality representation and support.
– LinDa
Best Possible Outcome for My Case
I just want to say how thankful and how awesome Casey Cole is. He got the best possible outcome for my case. I used him for my first DWI and he made the process so smooth and affordable. He took care of everything , and gave me the best advice to complete things I would need early. I'm so glad I chose him. I honestly cannot Thank him enough for the hard work he put in. I wish I could give him more than 5 stars ! Thank you so much!
– Erica
Strongly Recommend to Anyone Who Needs a Great Lawyer!
I used Casey Cole for a first time DWI. I was referred multiple other larger firms including D&J and was unsure how to decide but after speaking with Casey Cole he made me feel confident in his expertise. Prices were very reasonable and affordable. The process of working with him and Jessica was very smooth and they were easy to communicate with. I was able to text and communicate with them at any time of the day. The outcome of my hearing was the best I could've received and I am 100% grateful I chose to go with Casey. I would recommend him to anyone who needs a great lawyer! Thank you for everything!!
– Nancy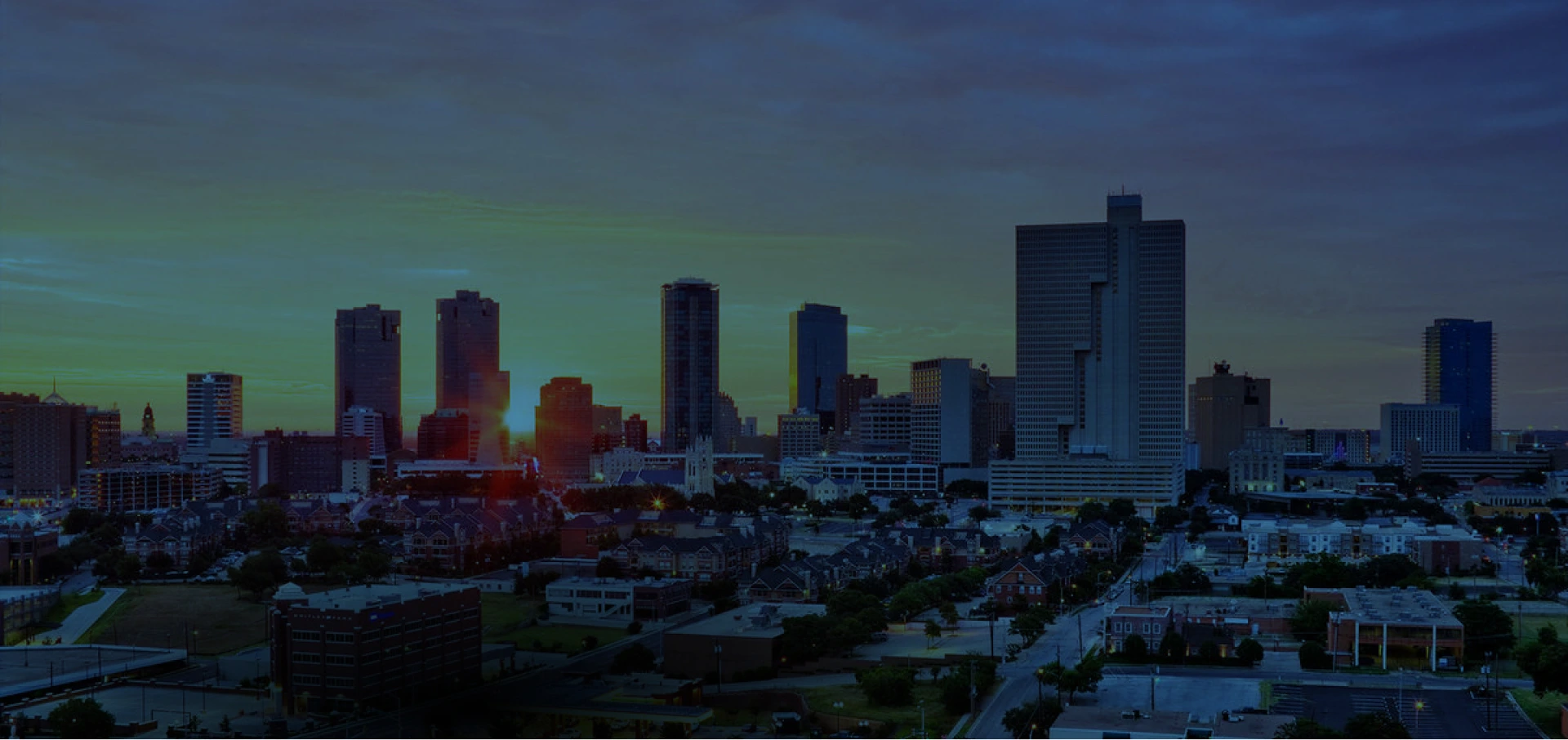 How to Find The Best Criminal Defense Attorneys in Fort Worth?
When searching for legal defense to represent you there are a few factors you should consider.
Ask for referrals. Ask your friends, family, and people around you what criminal attorneys they have used. Did they have a good experience, what was the result they obtained with that legal representation? These referrals can help lead you in the right direction when choosing between criminal attorneys.
Get a criminal attorney who specializes in Texas criminal law. There are many criminal attorneys who serve several practice areas when it comes to the legal services they offer. For the best result in your criminal case, focus on finding aggressive criminal attorneys that strictly specializes in criminal defense cases. These Fort Worth criminal attorneys are going to better understand tactics used by tarrant county prosecutors, which assure you have better legal representation.
Look for an experienced criminal defense attorney. In Tarrant county criminal cases can be complex, it is important to have a law firm at your side that has criminal law experience. They will be able to guide you through the ins and outs of your legal case. Your legal team should have strong trial experience as a criminal attorney.
How Much Does a Fort Worth Criminal Attorney Cost?
Do you want to avoid having a criminal record but you're worried about the cost of hiring a defense attorney to help? The cost of hiring a Fort Worth criminal lawyer can vary as things such as experience of the attorney, nature of the case, and time your case will take all play a role in the overall cost of hiring a Fort Worth criminal defense attorney.
Here at Cole Pascal Law we understand the financial stress that comes with hiring the legal defense you need to obtain the best result for your case. Contact us at (817) 477-4100 to obtain a free consultation. During this consultation we can review your case and go over what options we have to assist.
Contact us today at
(817) 477-4100
to schedule a consultation.
Our lawyers in Fort Worth, Texas can assess your situation
and determine the best possible approach to your case.
What is the Criminal Process in Fort Worth?
In Texas the criminal process consists of 5 phases.
Arrest.

One of the most important components of arrest is Miranda rights, it is your right to have these rights read to you and respected. When an arrest is made there is an arraignment and bail is set. When an arrest occurs it is ideal that the law enforcement offices have an arrest warrant.

Arraignment.

This is the process where you will be made aware of your rights and the criminal charges you are facing. After this process you may be released on bail although bail is not guaranteed.

Bail.

Bail is a set amount of money that you provide to assure that you will appear in court.

Indictment.

If you are facing felony charges a process called indictment will occur. During this process a grand jury will determine if there is sufficient evidence to hold you for trial.

Plea Bargaining.

This is any agreement made between the prosecution and the defense to plead guilty often in exchange for a lesser charge or punishment.

Trial.

This is the process in which the prosecution must prove each element of the case beyond reasonable doubt. The prosecution can use things like police reports during the jury trial to help prove the elements of the case beyond reasonable doubt.

Post-Trial.

This is the final step where it is determined whether a not guilty verdict occurs or you are convicted of the charges against you.
When Should I Call a Criminal Defense Attorney?
The moment you are arrested is the moment to call a criminal defense attorney. Prompt legal guidance is crucial for protecting your rights and starting an effective defense strategy. An attorney can also manage crucial early interactions with law enforcement and navigate the bail process on your behalf.
When the Unexpected Happens, Cole Paschall Law is Here to Help
Our goal is to treat you like family, and achieve the best results possible for each and every case we undertake.
Get Started
Frequently Asked Questions
Our team will fight for you
What about a public defender?

If you seek the guidance of a Fort Worth criminal defense attorney who genuinely cares about your unique circumstances and can provide a clear plan of action to overcome your criminal case, contact us now.

What should I do if I am ever arrested?

If you're ever arrested, stay composed and remember your rights. Invoke your right to remain silent and wait for your attorney before speaking. Contact Cole Paschall Law immediately for expert guidance tailored to your situation. Avoid consenting to searches without a warrant, and record the names of officers and witnesses. Our experienced criminal defense team will diligently analyze evidence, construct a robust defense, and ensure your rights are protected throughout the process, aiming for a just resolution to your case.

What does it mean to be a Board-Certified* Criminal Trial Specialists?

Being a Board-Certified* Criminal Trial Specialist signifies unparalleled expertise in criminal law. It reflects proven courtroom skills, an extensive successful track record, and an in-depth understanding of legal nuances. Our Board-Certified* Criminal Trial Specialists at Cole Paschall Law are equipped to navigate complexities and strategically advocate for the best outcomes in your defense.

What is the difference between felony and misdemeanor charges?

Felony and misdemeanor charges differ in their seriousness and consequences. Felonies, such as murder or drug trafficking, carry harsh penalties like longer imprisonment. Misdemeanors, like petty theft or public intoxication, lead to shorter jail terms and lighter fines. The contrast hinges on the severity of the offense and its potential impact. Contact our firm today if you are facing felony or misdemeanor charges in Fort Worth.

DWI offenses, commonly known as Driving While Intoxicated or DUI (Driving Under the Influence) in some jurisdictions, refer to the act of operating a motor vehicle while impaired by alcohol or drugs. Such impairments can compromise a driver's ability to operate the vehicle safely, leading to a heightened risk of accidents and harm to oneself and others. DWI offenses encompass a range of substances, including alcohol, prescription medications, and illicit drugs. The legal blood alcohol concentration (BAC) limit varies by jurisdiction, but it's generally set at 0.08% or lower. Consequences for DWI convictions may include fines, license suspension, mandatory alcohol education programs, and even imprisonment, with penalties increasing for repeat offenses. If you're facing a DWI charge, our experienced legal team at Cole Paschall Law can offer expert guidance to navigate the complexities of the legal process and safeguard your rights.

We understand that transparency is crucial, and our fees at Cole Paschall Law are tailored to the unique aspects of each case. The cost of legal representation can vary based on factors such as the complexity of your situation, the extent of legal work required, and the potential duration of the case. During our initial consultation, we will discuss your case in detail and provide you with a clear understanding of the anticipated costs involved. Our commitment is to offer exceptional legal services while being mindful of your financial considerations. Rest assured that we prioritize open communication and strive to ensure our clients are well-informed about the cost structure every step of the way.

Can you get my charges dismissed? If not, what outcome can I expect?

While we strive for the best possible outcome in every case, the potential for charges to be dismissed depends on the specifics of your situation. Our dedicated legal team at Cole Paschall Law will meticulously analyze the evidence, scrutinize procedures, and explore legal avenues to identify weaknesses in the prosecution's case. If dismissal is not feasible, we will work tirelessly to secure favorable alternatives, such as reduced charges, plea agreements, or minimized penalties. Your individual circumstances will determine the most likely outcome, but rest assured that our goal is always to achieve the optimal resolution for your case.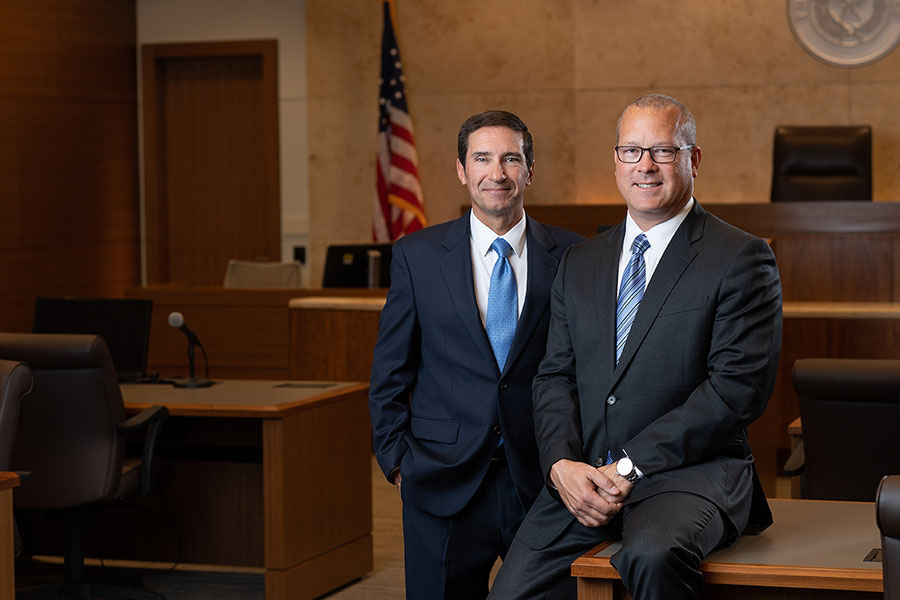 Schedule a Free Consultation with Our Fort Worth Criminal Defense Attorneys Today
Here at Cole Pascal Law our defense attorneys have the experience you need to help you in your criminal case. We will use every tool we have to help you avoid establishing a criminal record. At our law offices we truly care about the outcome of your case and our defense attorneys are ready to stand by your side each step of the way. Call us today at (817) 477-4100 to get a completely free consultation today.
Free Consultation
Areas We Serve In Tarrant County 
Arlington, Azle, Bedford, Benbrook, Blue Mound, Burleson, Colleyville, Crowley, Dalworthington Gardens, Edgecliff Village, Euless, Everman, Forest Hill, Fort Worth, Grapevine, Grand Prairie, Haltom City, Haslet, Hurst, Keller, Kennedale, Lake Worth, Lakeside, Mansfield, North Richland Hills, Pantego, Pelican Bay, Richland Hills, River Oaks, Saginaw, Sansom Park, Southlake, Trophy Club, Watauga, Westlake, Westover Hills, Westworth Village, and White Settlement.
If you require legal assistance in any of these areas within Tarrant County for criminal defense matters, do not hesitate to contact our law firm. Our experienced team is ready to provide you with the representation you need.
Reasons Why We are the Top-Rated Criminal Defense Attorneys in Fort Worth
Cole Paschall Law offers more than just representation; we offer peace of mind for those facing troubled times due to an allegation or accusation related to criminal law. Here's why we are recognized as one of the top criminal defense lawyers in the region:
Years Of Experience
Our staff has decades' worth of combined experience when it comes to representing clients facing charges related to criminal law. Every attorney on our team is well-versed in their field and has worked on numerous cases across multiple jurisdictions.
Compassionate Service
We understand how stressful such times can be for our clients and thus strive to keep them informed throughout every stage of their legal proceedings. In addition, we also provide compassionate counsel during challenging moments and ensure that our clients feel supported throughout their journey.
Affordable Rates
We strive to make sure everyone gets access to quality legal representation at an affordable rate. As such, we have taken into account financial limitations when setting our rates – assuring all potential clients have access to quality defense regardless of budget constraints.
Holistic Approach
Each case presents its own set of challenges that require tailored solutions. When representing clients, we look beyond just preventing conviction but also review strategies related to minimizing sentences, avoiding collateral consequences such as deportation or loss of future privileges/rights, expunging records, etc.
Work With Cole Paschall Law
Don't Face This Alone
Schedule a free consultation today. Our firm is available 24/7. We want to speak with you and hear about your arrest as soon as possible.
Always Available
We're here for you 24/7
We serve clients in: