Can you beat a DWI charge if there is enough proof that you were indeed above the limit? Surprisingly, yes, you can. There are many ways to beat the case when you invest in the proper legal toolbox. The attorney has the power to request a dismissal or other favorable outcomes when they carefully examine the dynamics and find loopholes that show you deserve a fairer ruling.
Our Fort Worth DWI attorneys are at home in many different settings, including the courtroom or negotiation room with the parties involved. The best DWI lawyers in Fort Worth will tell you that there are too many ways to go around the charge, including checking the case's credibility, the actual alcohol levels, and other factors. Let's examine ways we can beat the DWI charge.
How to get out of a DWI charge
Use your rights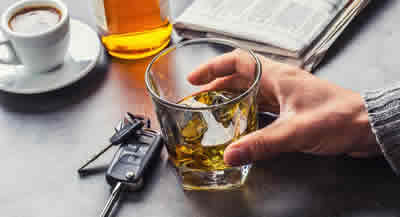 You will be surprised that some people get away with enormous DWI cases because the attorney did not read the Miranda laws, which violates the client.
The police officer who arrests you will tell you that you have the right to hire an attorney. It is your constitutional right to hire an attorney once they have collected all the evidence and statements.
Call our attorney and schedule an appointment to have a private conversation on the phone or online, so we can guide you in the specific steps you should take while interacting with the law or opposing party. Keep in mind that it is always better to call a Tarrant County DWI lawyer before you take all the urine and blood tests that could further incriminate you.
Get different tests
Most people are unaware of their right to get independent blood or urine test to prove that they were nearly as intoxicated as the report may claim. In reality, you cannot walk out of jail to get the test, but the attorney can help you gather all the additional evidence that will eventually get you out. In addition to the independent blood, urine, or breath test, we will prove to the court that the office interfered with the right to Due Process and Fundamental Fairness, which is a direct suppression of your freedom.
Write a second police statement.
The officers usually have a camera that records the entire incident and will write a record to account for everything that happened in writing. Occasionally, the officer could forget or omit essential details.
It is fantastic to hire top DWI lawyers who will help you write a second statement so that we can challenge the officer's account in court. Keep in mind that Cole Paschall Law has an ethical duty to stick with the truth and only represent the actual version of the incident. The attorney will use your statement to dispute unconstitutional stops, unfair treatment, or other conditions that prove the entire case is illegal or too harsh.
If you've been charged with a crime in Fort Worth, Texas, it is essential to have a reliable Tarrant County criminal attorney on your side to defend your rights and ensure due process is followed. Our aggressive Fort Worth criminal defense attorneys at Cole Paschall Law can provide the expert legal representation you need to face the Tarrant County criminal court system and ensure that you have the best possible chance of avoiding conviction.
We understand that it can be overwhelming when the government is trying to throw you in jail and steal your good reputation. We are here to protect you from the government by protecting your freedom and securing your hopes for a bright future. You Deserve to Get Your Life Back!
Our attorney drunk driving defense attorney will do everything they can to think outside the box, form creative arguments and improve the chances of success. Call 817-447-4100 (24/7) today to schedule an appointment for a personalized consultation.