The government provides an attorney, so you do not have to endanger your life by representing yourself. DWI defendants are notorious for prose because they do not understand that a lawyer is always a better choice. A private drunk driving defense attorney is an even better choice because they have enough experience to navigate the intricate details to give you a slap of the wrist like deep counseling or a training class.
People who fail with prose look back and wish they would have chosen to hire an attorney for optimal results. It would help if you did not have to go through the emotional process of this route when you can sit and wait for a professional who knows what is at stake to help you out.
How to analyze the background of a DUI lawyer before hiring them
Research their knowledge in the field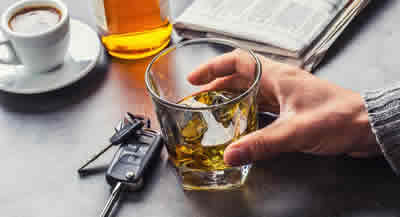 This suggestion is easily the most redundant when looking up tips on hiring a favorable lawyer. Still, it is a crucial piece of getting the best representation. The Internet has made it easy to look up the background of any person, especially the people we entrust with our lives. Here is a quick tip on looking at what type of attorney for a DWI charge in Fort Worth before you hire.
Speak to the top DUI lawyers in question and let them understand the specifics of the case so they can arrange a consultation or, at the very least, give you an estimate
Check the attorney's references, which means looking up reviews from their previous clients or using review platforms to get a general feel of their skills.
Check the attorney's awards and industry mentions because it means they have a solid reputation of excellence and will make the best of your case.
The best DUI lawyers in Fort Worth will be part of several bodies and associations because they want to interact with other professionals in the community to establish their names and continue learning about their fields of specialty.
Check their track record in handling similar cases.
Some Fort Worth DWI attorneys will turn down your case because it is not their area of expertise or they do not have the skills for a successful outcome. It would help if you had a lawyer with an excellent record in taking up similar cases and pushing them to success. We recommend ruling out candidates that have disciplinary action or a history of malpractice, so you only have to work with qualified ones that understand the legal system of the state and district.
Schedule a real appointment
The next and final step is to schedule a meeting so you can listen to the attorney on how they plan to attend to your case. A great pick will tick all of the following checklist items:
They tell it like it is and will let you know how they plan to pursue the case
They will take up your case in person and not promise to hand it over to the firm or another competent attorney
An experienced DWI attorney will look at everything starting with the police report to field sobriety tests, breathe, and blood tests. With a goal of realizing whether the tests were done properly or was the equipment calibrated. Including police recordings like dash cams and cameras worn by the police officer.
Every case is unique and that is why you need an Attorney who has handled many cases over the years. They can find the holes in the prosecutions case. This takes experience and the right mind. When you are looking for an attorney for your DWI, these are the types of strategies you want to hear discussed.
A DWI is only impaired if you do not have a lawyer to assist. Call 817-447-4100 (24/7) to book an appointment with our Tarrant County DWI lawyer.